Articles written by the Reverend Patrick A. Campbell, often reflecting on the week's Scripture readings.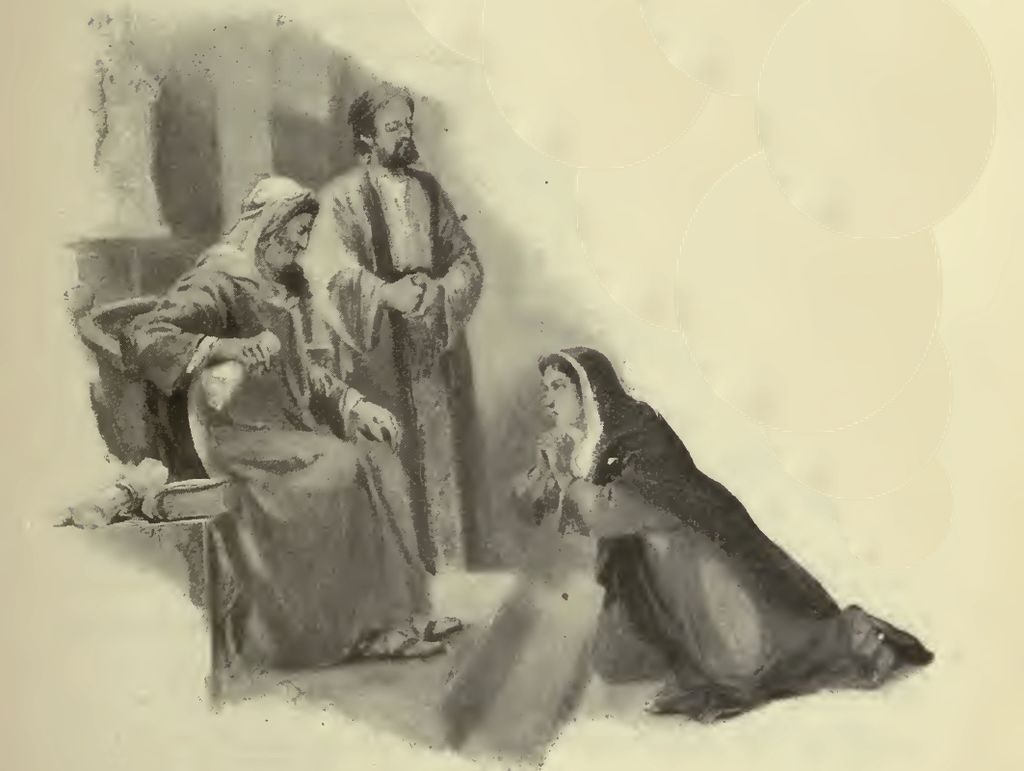 October 20, 2019
A theme woven through all the lessons this Sunday is persistence. We hear how Jacob wrestles with a man all night (Genesis 32:22-31). This match is a draw until Jacob's opponent hits his hip socket out of joint, leaving him with a limp for the rest of his life. At daybreak his opponent tells Jacob to let him go, but Jacob won't until the man blesses him. The man blesses Jacob, and says, "You shall no longer be called Jacob, but Israel, for you have striven with God and with humans, and have prevailed." Jacob realizes he wrestled all night with God. He is blessed by God and given a new name, a sign of a new relationship with God. Through his persistence, Jacob encounters God and is blessed.
The Epistle this week is a passage from Paul's Second Letter to Timothy (2 Timothy 3:14-4:5).  It opens, "In the presence of God and of Christ Jesus, who is to judge the living and the dead, and in view of his appearing and his kingdom, I solemnly urge you: proclaim the message; be persistent whether the time is favorable or unfavorable." The author warns the time is coming when people will have "itching ears," finding teachers to suit their own views and needs. Followers of Jesus should remain persistent in the faith.
In the Gospel (Luke 18:1-8), Jesus tells his disciples "a parable about their need to pray always and not to lose heart." It is the story of an unjust judge who neither loves God nor respects other people. This is the type of judge we never want to stand before.
 In the same city as the judge, there is a widow seeking justice against an opponent. At first the judge refuses, but he realizes this widow will keep coming until he grants her justice. To prevent her bothering him, wearing him out, he grants her request. He does this not for justice, but to spare himself. He knows she will be persistent until justice is served.
Jesus concludes the parable saying, "Listen to what the unjust judge says. And will not God grant justice to his chosen ones who cry to him day and night? Will he delay long in helping them? I tell you, he will quickly grant justice to them." If the unjust judge hears the widow and does what she asks, how much more will God listen to prayer and act?
 Jesus tells this parable so his followers remain persistent in praying. God does not need pestering like the unjust judge. God does not consider our prayer a bother. God listens to our prayers because God loves us and desires justice for all God's people. God stands ready to hear our prayers more than we desire to pray.
 The widow can be an inspiration to us in her devotion. She knows what she needs and asks for it. She knows who can do what she needs done. She goes to the judge and asks for what she needs. She does not retreat or give up when her request is not granted.
Like her, Jesus calls us to be persistent in our prayer, knowing God always hears us. We are invited to ask God for those things that are best for us, others, and the world. We are not to lose heart if we do not immediately receive an answer or understand how God is answering our prayer. We can trust God will answer, though it may not be when and how we expect.
Jesus invites us to not grow complacent or give up on prayer. We are to lift all the injustices of this world to God in prayer. So many in our world are in deep need. So many live with great injustice. In addition to using the political process, signing petitions, and attending marches and rallies, we are also called to pray. We should never underestimate the power of prayer nor doubt God will answer our heartfelt prayers.
When we offer prayers for ourselves and others, we are lifted outside ourselves. In prayer our vision is expanded. We can see as God does, seeing ourselves and others as God's beloved children. When we lift the injustices of the world to God in prayer, we enter into a holy and sacred space. In this place we are changed, formed into the people of love and compassion God calls us to be.
May we never lose heart, but persist always, being a people of regular and heartfelt prayer. Let us lift the needs and concerns of the world to God, trusting God will listen and respond.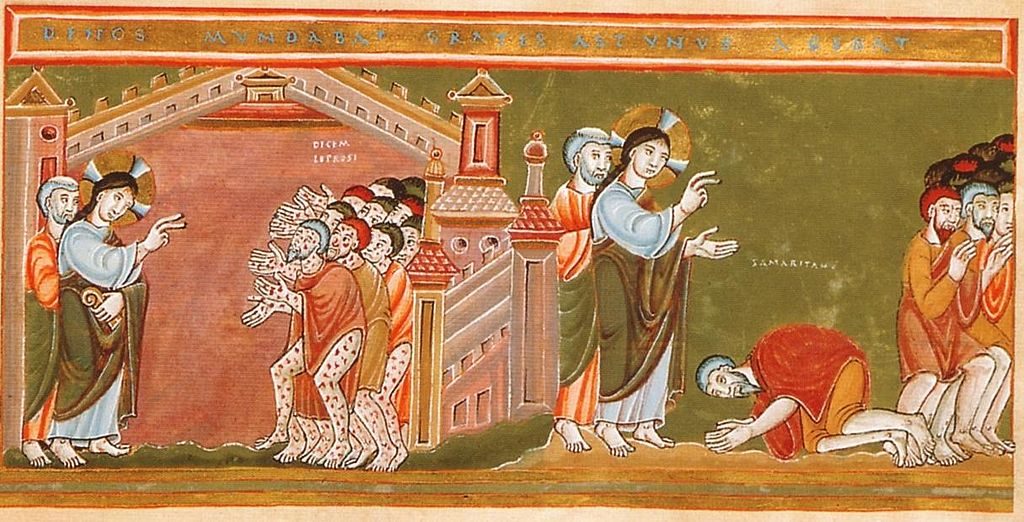 October 13, 2019
As followers of Jesus, we are called to be people who give thanks. This call is broader than experiencing moments when we know and express gratitude. Rather, Jesus invites us to live lives of gratitude. As people who are loved by God, more than we can know or imagine, we have much to be thankful for. From the goodness of creation God provides all we need to live. In response we are called to be faithful stewards of creation. Our response of gratitude is to return to God a portion of what we have been given (the Biblical norm is the 10% tithe) as a thank offering.
It is no surprise that our central act of worship is the Eucharist. Its very name is a Greek word meaning "thanksgiving." At the center of every Eucharist is thanksgiving to God for God's profound love and care of us. In the liturgy we give thanks for all God creates; for God's love, mercy, and compassion; for God coming among us in the person of Jesus; for the love Jesus has for us; for his death, resurrection, and ascension by which we are lifted to the divine life. In response to the broad loving initiative of God, we are invited to respond with our love and gratitude.
At the beginning of each Eucharistic Prayer, the celebrant says, "It is right, and a good and joyful thing, always and everywhere to give thanks to you, Father Almighty, Creator of heaven and earth" [BCP p. 361]. These words invite us to live giving thanks to God — not just in this moment of worshipping God, but always, everywhere, at all times, and in all places. Our very lives should be lived as an act of thanksgiving.
Sunday's Gospel (Luke 17:11-19) offers the account of ten lepers. Jesus, traveling towards Jerusalem, hears them call out from a distance, "Jesus, Master, have mercy on us!" They don't want to get too close to Jesus because of the disease afflicting them. Jesus has mercy on them, healing them. He tells them to go show themselves to the priests.
Upon noticing they are healed, one of the ten runs back, praises God, and prostrates himself at Jesus' feet. On seeing his gratitude, Jesus tells the healed man, "Get up and go on your way; your faith has made you well."
Responding to God's action in being healed, the man is unable to hold back his joy. Praising God, he returns to Jesus, falling at his feet. In telling us the man "turned back" after being healed, Luke is telling us something important happened in this man's life.
In scripture, turning back is not only a description of direction of travel. It has deep theological meaning. To turn back is to embrace a new direction in one's life. It can mark a time of conversion, of reorienting one's life to God.
Like the mean healed of leprosy, we are called to be attentive to God's action in our lives and the world around us. In response to God, we are invited to turn towards God. Like the man healed, we are to let our love and gratitude to God overflow until we cannot remain silent, but praise and worship God.
In living lives of thanksgiving, our joy will not be contained. Through our witness, others will see the power of God's healing and restoration to wholeness. Living this way we will be people of love, compassion, and mercy in a world full of hurt, anxiety, and division.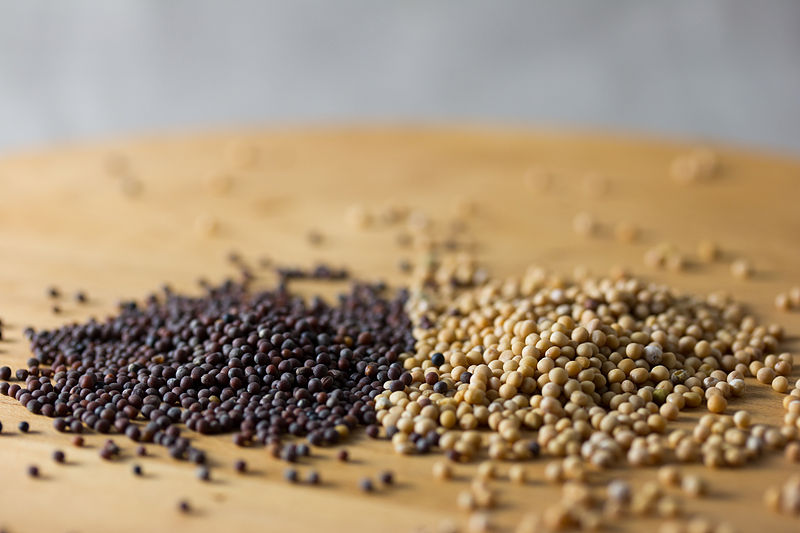 October 6, 2019
Sunday's Gospel (Luke 17:5-10) includes the familiar image of the mustard seed. This smallest of seeds grows into a shrub large enough for birds to nest in. In the Gospels according to Luke and Matthew (17:21) Jesus tells the apostles if they had faith the size of a mustard seed, they would be able to accomplish great things.
When the apostles ask Jesus to increase their faith, he replies, "If you had faith the size of a mustard seed, you could say to this mulberry tree, 'Be uprooted and planted in the sea,' and it would obey you." We can hear Jesus' words as a criticism of us. We can feel inadequate. If faith that small can do great things, we might worry our faith is woefully insufficient
This can be difficult to hear, given we often talk in the church about being created in the image and likeness of God and called to live into the fullness of the person we are created to be. We talk of being made worthy through the death and resurrection of Jesus. Now we hear Jesus say something that sounds critical of our faith. This can be especially challenging for those at the margins who have been excluded and judged negatively by the church.
What if Jesus does not intend to judge the apostles, or us, for a lack of faith? Perhaps Jesus is offering kind words of encouragement. The passage we hear on Sunday begins at verse 5. The preceding verses of Chapter 17 offer a hard saying on forgiveness. Jesus tells his followers they must forgive always, no matter how many times. If one sins and repents, we must forgive them, Jesus says, even if this happens "seven times a day."
Hearing these challenging words is what prompts the disciples to ask for their faith to be increased. They may be thinking this is too hard to do without more faith. How can one possibly forgive so readily and often? In response Jesus offers them kind words. They need only faith the size of a mustard seed, the smallest of seeds. That is sufficient for what he asks.
This Gospel reading offers commentary on living the Christian life. Followers of Jesus are to forgive those who repent, as many times as needed. This is difficult to do and likely goes against what we might think or feel. It can only be done by faith and trust in God. It is only possible with God's abundant grace.
God gives us the faith sufficient to follow Jesus. Rather than a commodity that can be increased or saved up, faith is a gift from God. It is a call to a way of life. Even a little faith, small like the mustard seed, is enough to live as Jesus calls. Jesus is telling his apostles, and us, to relax and trust God. Let go of the fear we don't have enough. God calls and God provides what we need to follow.
Our Collect of the Day this week echoes this important theme. In it we pray, "Almighty and everlasting God, you are always more ready to hear than we to pray, and to give more than we either desire or deserve: Pour upon us the abundance of your mercy, forgiving us those things of which our conscience is afraid, and giving us those good things for which we are not worthy to ask, except through the merits and mediation of Jesus Christ our Savior; who lives and reigns with you and the Holy Spirit, one God, for ever and ever. Amen."
God always stands ready to bestow on us more than we desire or even deserve. God forgives us and bestows abundant life on us. God sets us free from our fears and gives us more than are worthy to receive. God does more than we can ever ask of even imagine.
Through Jesus we are made worthy and set free from fear and scarcity to serve our God of abundance. Let us ask God what great things we might accomplish in Jesus' Name with the faith we have? What might God do in and through us by the power of God's love, compassion, and grace?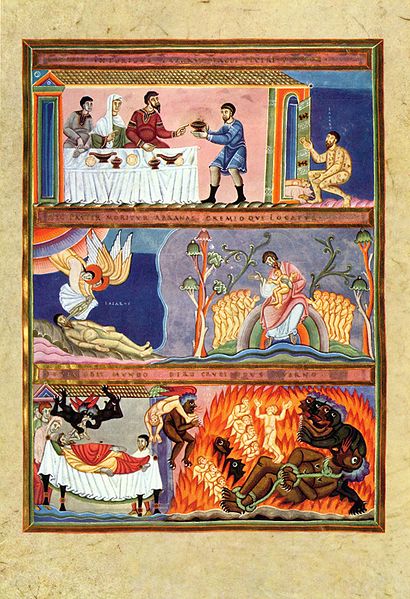 September 29, 2019
Sunday's Gospel is one of the most vivid parables Jesus tells (Luke 16:19-31). It is the story of two worlds that are very different, separated by a strong boundary. It is the story of two men. A rich man dressed in purple and linen, who eats scrumptious meals, and is rich enough to have a wall and gate around his house. This man lacks no comfort.
The second man is named Lazarus. He is so poor he sits at the gate of the rich man's home, dreaming of the crumbs from his well-supplied table. Not having good nutrition, unsurprisingly the man has health issues, including sores that dogs lick.
The rich man never sees Lazarus. He walks past him without considering his great need. He shows him no compassion. In his world of satiation and comfort, he is oblivious to the suffering of others around him. The parable does not show him to be wicked. He does not treat Lazarus poorly, driving him from the man's gate. Nor does the rich man organize his neighbors to drive the poor and homeless from their neighborhood. Rather, he simply seems oblivious and complacent, able to walk by Lazarus with unseeing indifference.
The two men die. Lazarus is buried and goes to Hades, where the dead are tormented (see 2 Esdras 7:36). He is in agony in the flames of Hades, longing for cool water. In contrast, Lazarus dies and is not buried. He is carried by the angels to Abraham's bosom. There he no longer is hungry, but is comforted. He is seen and valued. He is safe in Abraham's arms.
The rich man, in his torment, calls out to Abraham to send Lazarus to give him cool water. Even after death and consignment to the fires of Hades, the man does not see Lazarus. He speaks of Lazarus in the third person, looking at him as someone to serve the rich man.
Abraham does not grant the rich man's request. He tells him a great chasm has been placed between the two worlds and no one may cross. The rich man then asks Abraham to send Lazarus to his living brothers, warning them what they will face if they do not live differently. Abraham refuses, saying they have Moses and the prophets to listen to. That should be sufficient for them. Besides, even if someone rose from the dead the brothers would not believe.
This parable contains a rich and dramatic story that is easy to understand, yet is potentially frightening to us who are middle class. While not rich by the standards of our nation, we certainly are richer than most of the world. Most of us live in a comfortable home and enough food of good quality and variety to eat. The parable calls us who have enough to shake off our blindness and indifference. It is a reminder to not let our comfortable life dull our awareness of the suffering around us.
Who are the people we see daily who suffer lack of food and have great needs? Certainly as I drive through the neighborhood, especially along North Main Street, I regularly see people asking for money at the stop lights. Often there is someone on each corner. Sometimes I willingly stop and offer some cash. But I am not proud of the times I hope the light will remain green so I can drive by those at the corner, pretending to not see them. When I do so, am I any different from the unseeing rich man ignoring Lazarus at his gate?
God has given us all we need to live the abundant life of loving service to which we are called. Like the rich man, we have Moses and the call of the prophets. We have John the Baptist calling us to repent and share one of our two coats with those without a coat (Luke 3:10-11).
And we have Jesus, God come among us to lift us to the divine life. Jesus taught and ministered to those in need, loving all to the end. He was crucified, buried, and raised on the third day. He gives us the grace to die to a life focused on ourselves and rise to the new life of loving service. Jesus comes to move us from the blindness of our comfort and complacency to serving all in his Name. For when we care for a person who is suffering and in need we serve Jesus (Matthew 25:34).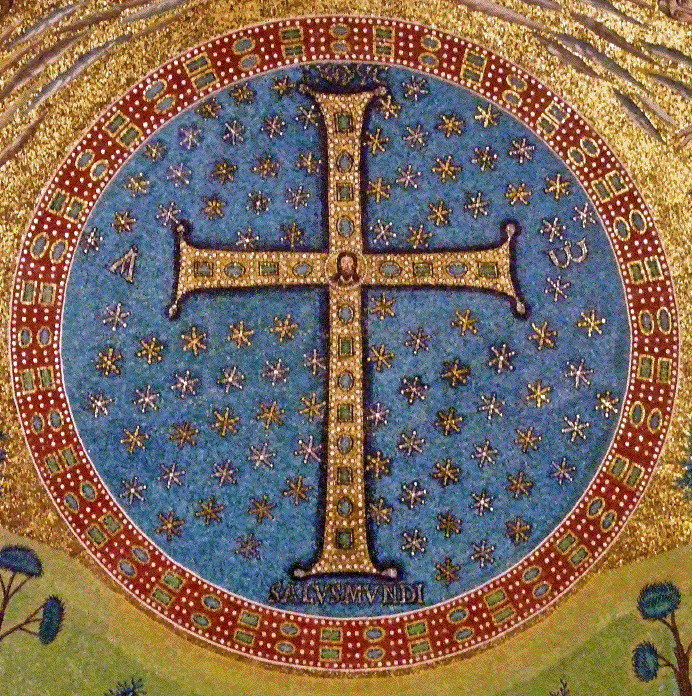 September 15, 2019
In the fourth century there was great interest in Holy Land sites associated with life, ministry, death, and resurrection of Jesus. When the Romans destroyed Jerusalem in 70 CE, Golgotha, the hill outside the city walls where Jesus was crucified, was covered in tons of soil.
Helena, mother of the Roman Emperor Constantine, oversaw excavation at the site tradition held was where Jesus was crucified and buried. A great church, the Church of the Holy Sepulcher, was built and became an immediate site of pilgrimage. On September 14, 335 the Church of the Holy Sepulcher was dedicated. That day became the feast of Holy Cross Day.
In 2016 work was completed on a restoration of the structure, called the Edicule, built over the traditional site of the tomb of Jesus. The last restoration was in 1810 after a fire endangered the structure. In the 1940s metal bands were attached to the exterior to hold the walls upright. During the recent work, layers of marble slabs from the Middle Ages and the fourth century were removed. Below them was rock from the first century that may be the surface the body of Jesus rested upon.
As a church dedicated to Jesus our Redeemer, we celebrate Holy Cross Day as our Feast of Title. This is the equivalent of a parish dedicated to a saint celebrating their patronal festival. Our celebration is affectionately known as "Redeemer Day." It is a time for us to celebrate the many blessings God has generously bestowed on this parish. We give thanks for the generations who have gone before us. We give thanks we have been called to this community. And we look with anticipation to the important work and ministry God is calling us to undertake in the future.
As followers of Jesus our Redeemer, the cross is central for us. The Collect for Holy Cross Day prays, "Almighty God, whose Son our Savior Jesus Christ was lifted high upon the cross that he might draw the whole world to himself: Mercifully grant that we, who glory in the mystery of our redemption, may have grace to take up our cross and follow him."
To follow Jesus is to take up our cross. This journey is costly. It requires us to relinquish our will to God's. It calls us to offer ourselves in loving service, caring especially for the least and marginalized. In so living, Jesus promises to draw us to himself, lifting us with him through the victory of the cross. Through the cross we are lifted from this world to the divine life of the Trinity. This victory won for us sets us free from the dominion of sin and death, bringing us to an abundant life we cannot even imagine.
The life to which we are called is nothing short of walking in the light of Christ. John's Gospel tells us Jesus is the eternal word come into the world, the Light that, "shines in the darkness, and the darkness did not overcome it" (John 1:5). This light, stronger than the powers of evil and death, transforms our lives and our world. By this light we see as God sees, we gaze upon the whole creation bathed in God's love.
As the Baptized people of God, we promise always to walk in this light. The path is expressed in our Baptismal Covenant. We promise to be faithful in the teaching of the apostles and worship of God; to persevere in resisting evil, repenting when we sin; proclaiming by word and example the Good News of God in Christ; seeking and serving Christ in all persons, loving our neighbor as ourselves; and striving for justice and peace among all people (BCP pp. 304-5).
The life to which we are called we share with Jesus who was lifted high on the cross. Not counting the cost, he gave his life in love, drawing all to him. He calls us to follow, walking this way of sacrificial love, losing our life to find it. As a parish dedicated to Jesus our Redeemer, may we always walk by the light of his love.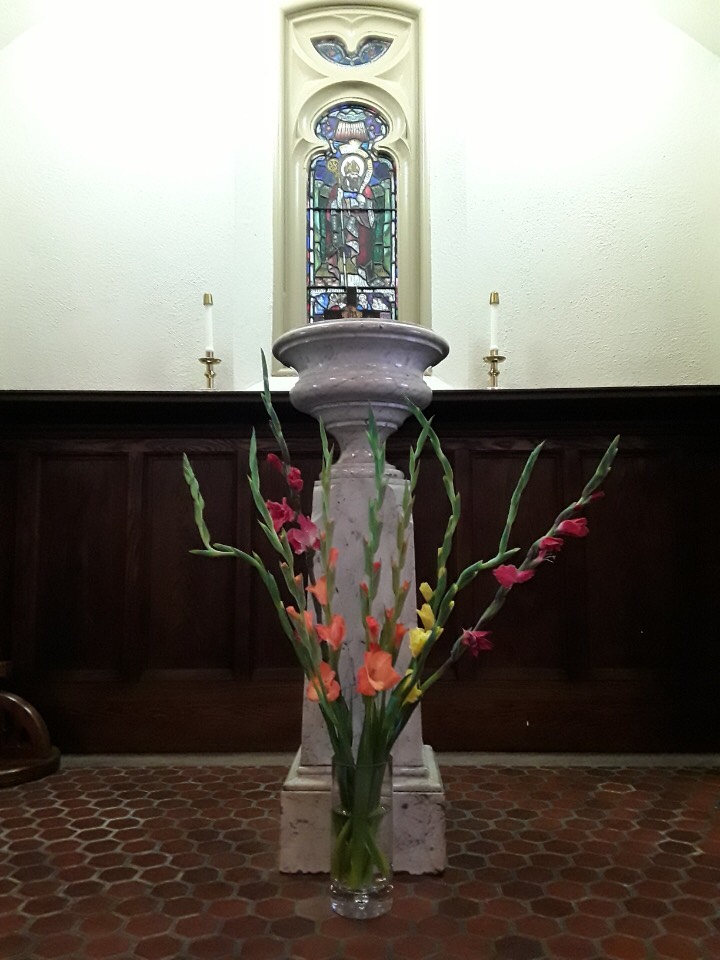 September 8, 2019
Typically on Sunday the Epistle appointed for the day is a passage from a New Testament letter, often written by Paul to a church community. It only happens on one Sunday in our three year lectionary we read an entire letter of Paul (minus the final two verses).
This happens Sunday when we read Letter of Paul to Philemon. It is not clear when Paul wrote the letter, though he says he writes from prison. Most scholars think it was not written during his final imprisonment in Rome (60-62) but an earlier time, perhaps in the mid-50s.
The letter is the most personal written by Paul, addressed to an individual, Philemon. From the letter, we know Philemon was the leader, along with his wife Apphia, of a church in Colossae that met in his home. In the first decades of the church, the worshipping community gathered in homes large enough to accommodate them. Public buildings as we know today come about in the 4th century.
In his letter Paul expresses affection and gratitude for Philemon and his ministry. We learn that Philemon became a Christian through Paul's ministry. Paul highlights the relationship the two men have as co-workers, partners in the Gospel, and brothers in Christ.
Paul writes this letter to ask Philemon a huge favor, something Philemon would likely find difficult. While the exact details are unknown, Paul writes about Onesimus who was enslaved by Philemon. Onesimus apparently ran away from Philemon and is now with Paul in prison. Onesimus may have stolen something from Philemon. While with Paul, Onesimus has become a Christian through Paul's ministry. Even while imprisoned Paul ministers in Jesus' name and peoples' lives are changed.
Paul is sending Onesimus back to Philemon and asks he be received not as a slave but a brother, an equal. Paul wants Philemon to free Onesimus. Paul offers to make restitution for anything owed Philemon.
Paul does this because now that Onesimus has been baptized, he is an equal in Christ. Through baptism the divisions of this world are torn down. As Paul writes to the Galatians, "As many of you as were baptized into Christ have clothed yourselves with Christ. There is no longer Jew or Greek, there is no longer slave or free, there is no longer male and female; for all of you are one in Christ" (3: 27-8).
Through baptism all are adopted as sons and daughters of God and put on the identity of Jesus. All are one in Christ. All the boundaries of inequity and injustice are torn down. In Christ no one should exercise power over another.
What Paul asks of Philemon is challenging. In the first century slavery was legal in the Roman Empire. Slaves were to be punished if they ran away, even being put to death. Philemon was expected by his culture to punish Onesimus. If he freed Onesimus, this would bring shame on Philemon in the eyes of others. Additionally, there would be shame in the financial loss if Onesimus is freed. What Paul asks challenges Philemon socially and economically.
Paul does not make this request lightly. Throughout his letters, he calls the followers of Jesus to costly discipleship. Following Jesus is not a casual affair. There is a cost. Paul knows this as well as any disciple. He gave his life over to Jesus, experiencing ridicule, flogging, and imprisonment. At Rome he is killed for his faith.
Paul's Letter to Philemon reminds us following Jesus requires a real commitment. Discipleship is challenging and has a cost. We are called to give up the ways of this world and put on Christ, living by sacrificial love.
Through baptism we become a new creation in Christ, becoming the household of God. In this community we are to exercise great love for one another, tearing down the unjust ways of the world. Rather than exercising power over one another, we are to honor and love as Jesus does.
Through the power of the Holy Spirit may we live as the community God calls us to be. Putting on Christ, may we be the presence of Christ to one another and the world. Through our witness may God's love transform the face of the earth.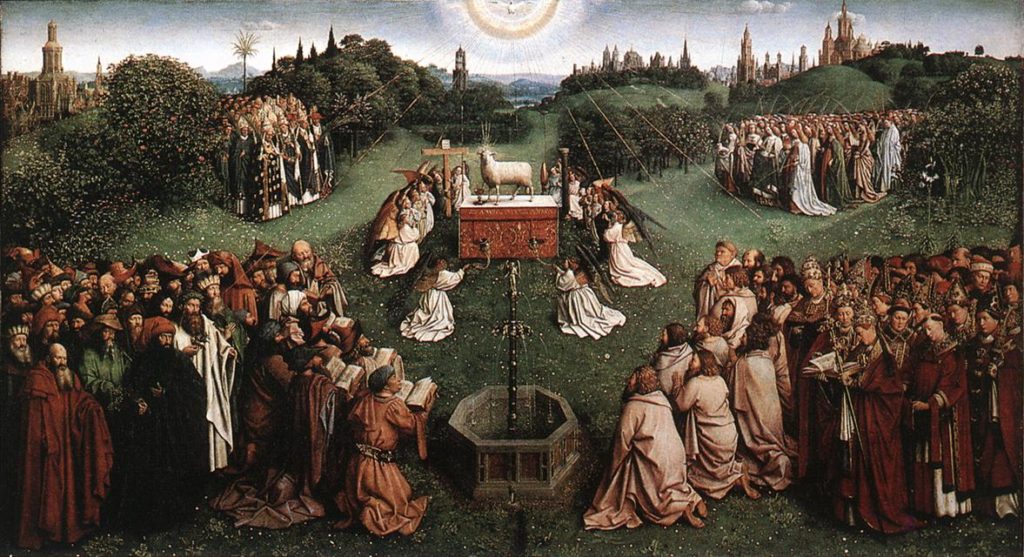 September 1, 2019
Often when a wedding is planned much attention is focused on the meal. A venue must be found, a menu chosen, the cake selected, flowers and decorations planned. One of the most challenging tasks can be the seating plan. How many guests fit in the hall? Who sits at which table? Attention is paid to the relationships guests have to the couple and others attending. People are typically grouped with others they know. Usually there is little about the seating left to chance.
In Jesus' day wedding feasts were also carefully structured. Attention was paid to the status of each guest. Those with wealth, power, and prestige were given the best seats. The rest sat in relation to those of highest status. If a guest of high status arrived late, a guest of lesser status would be asked to surrender their seat and move to a place of lower status.
The Gospel this Sunday (Luke 14:1, 7-14) has Jesus attending a meal on the Sabbath in the home of a Pharisee. Luke tells us all attending are watching Jesus. The Pharisees, as we have heard the past weeks, watch to see when Jesus does something they find questionable or wrong. In particular, they are critical of Jesus healing on the Sabbath.
Jesus watches guests taking the seats of honor. In response, Jesus tells a parable about a wedding banquet, offering the advice one should choose a seat of lower honor. That way, if someone of higher status arrives, the guest is not asked to move to a more humble seat. And there is the possibility the host invites a guest to move up to a seat of greater honor.
Jesus' teaching is sound practical advice. If followed, it helps a guest avoid being disgraced. In his parable, Jesus quotes Proverbs 25:6-7, "Do not put yourself forward in the king's presence or stand in the place of the great; for it is better to be told 'come up here,' than to be put lower in the presence of a noble." Jesus summarizes what he is saying with the words, "For all who exalt themselves will be humbled, and those who humble themselves will be exalted."
This final statement shifts what Jesus is saying from practical advice on how to avoid being disgraced to an important theological statement. A prominent them of Luke's Gospel is God's reversal in which the lowly are exalted and the mighty cast down. Jesus himself embodies this reality. He is God incarnate, humbling himself to put on human flesh. Jesus humbles himself in serving others and giving his life on the cross for humanity's redemption. And God highly exalts him in the resurrection and ascension.
Sunday's passage concludes with Jesus telling us when we host a luncheon or dinner, we should not invite those who can repay us. Rather, we should invite those who can give us nothing: the poor, the crippled, the lame, and the blind. They will not reward us, but we will be rewarded in God's realm.
For us as Christians meals are a foretaste of the heavenly banquet God prepares for God's people. The Eucharist is a foretaste of this heavenly meal. Jesus reminds us of the call to serve others, not seeking our own honor. When we gather for the Eucharist, we should glimpse eternity. At this table earth and heaven are united and we are called to welcome all with no regard for earthly status. Every child of God is welcome and the altar should mirror the reality of the heavenly banquet.
May we put away all earthly pretense when we come to the table to receive the body and blood of Jesus. Let us invite one and all, especially the least, forgotten, and marginalized to the Eucharistic banquet. May all be welcomed and given a place of honor in our assembly, as it is in the heavenly banquet, the wedding feast of the Lamb.
August 25, 2019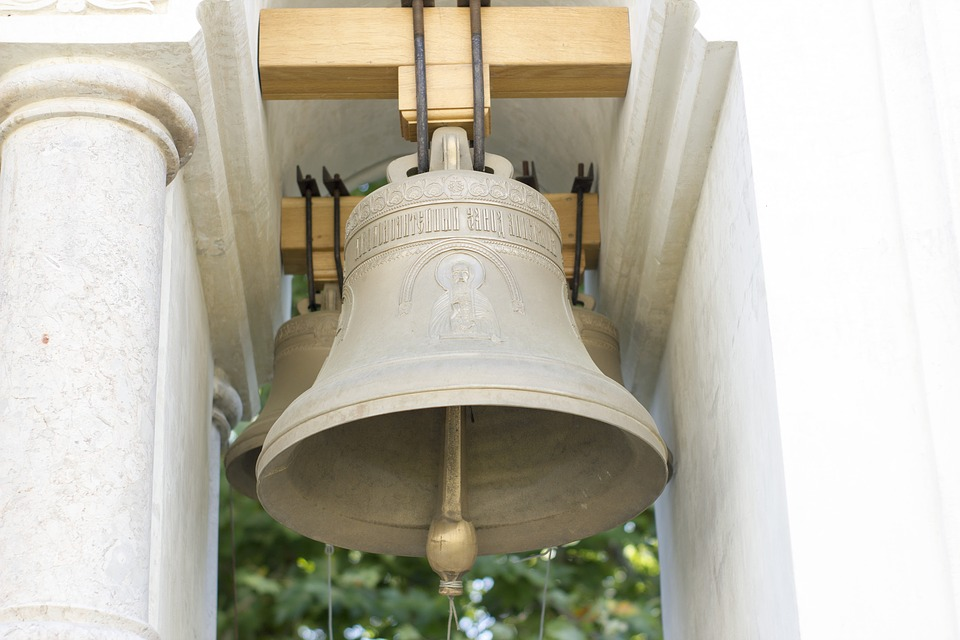 Sunday is the 400th anniversary of the beginning of chattel slavery in the United States. On August 25, 1619 twenty captured Africans arrived in the Virginia colony at Port Comfort. They had been seized by English pirates off the coast of Mexico from a Portuguese slave ship. The Africans were sold to English colonists in Virginia for labor.
This anniversary offers us the opportunity to highlight two important themes in our history as a nation. The first is the significant contribution enslaved Africans made to our country. Through their labor as slaves the economy of this nation was built, particularly because of cotton production. Without the unpaid labor of enslaved people this would not have been possible. Despite the myths that persist, the economy of the entire nation, North and South, was built upon the contribution of African people working in slave labor. After the end of slavery, African Americans continued to contribute significantly to this country, up to the present day. Their contributions have largely been overlooked, especially by white Americans.
Secondly, this commemoration is a chance for us as a nation to mourn our actions in kidnapping Africans and enslaving them in this country. It invites us to learn our history as a people, seeing clearly the system of white supremacy that was put in place to justify and support slavery (including theology articulated by the church). This racist system continues in our nation today.
The National Park Service will mark this anniversary with events throughout the weekend at Fort Monroe. They have invited people across the country to join them in marking this anniversary by tolling bells. The National Park Service asks for bells to be rung for 1 minute, beginning at 3 p.m., as part of a Healing Day at Fort Monroe in Virginia to commemorate the landing of the first slave ship. For information visit Fort Monroe's website by clicking here.
Our Presiding Bishop, the Most Reverend Michael Curry, has asked Episcopal parishes to toll their bells. You can view his invitation to the church extended through video by clicking here.
Our own Center for Reconciliation issued this statement to parishes of our Diocese:
August 25th, 2019 marks the 400th anniversary of the arrival of "20 and odd" captive Africans at Port Comfort, near Jamestown, Virginia, thus marking what is considered to be the official beginning of racial slavery in English North America. Presiding Bishop Michael Curry, the Diocese of Virginia, UNESCO, the National Park Service, the national Middle Passage Ceremonies and Port Markers Project and the Center for Reconciliation invite all people of faith to participate in the commemoration of this anniversary today at 3:00 pm by ringing a bell.
Historian Catherine Zipf, PhD reminds us that, "bells have great symbolic meaning to many societies. This national bell ringing celebrates the value, persistence, strength, and courage of these ancestors and will enable all Americans to participate in this historic moment in the spirit of peace, freedom, and unity wherever they are and to share stories about the role played by Africans and their descendants in the history of the nation.
The landing of enslaved Africans at Point Comfort and the various Middle Passage locations was a link in a chain of profound events that shaped the United States. Commemorating that history honors the lives of these African people and their descendants, acknowledges their sacrifices, determination, and contributions, and encourages a re-shaping of the history with a more honest and inclusive telling of the story that will continue to unfold and inform."
On Sunday I have been asked to offer prayers at the CFR gathering at our Cathedral of St. John on North Main Street. You are invited and welcome to attend.
August 18, 2019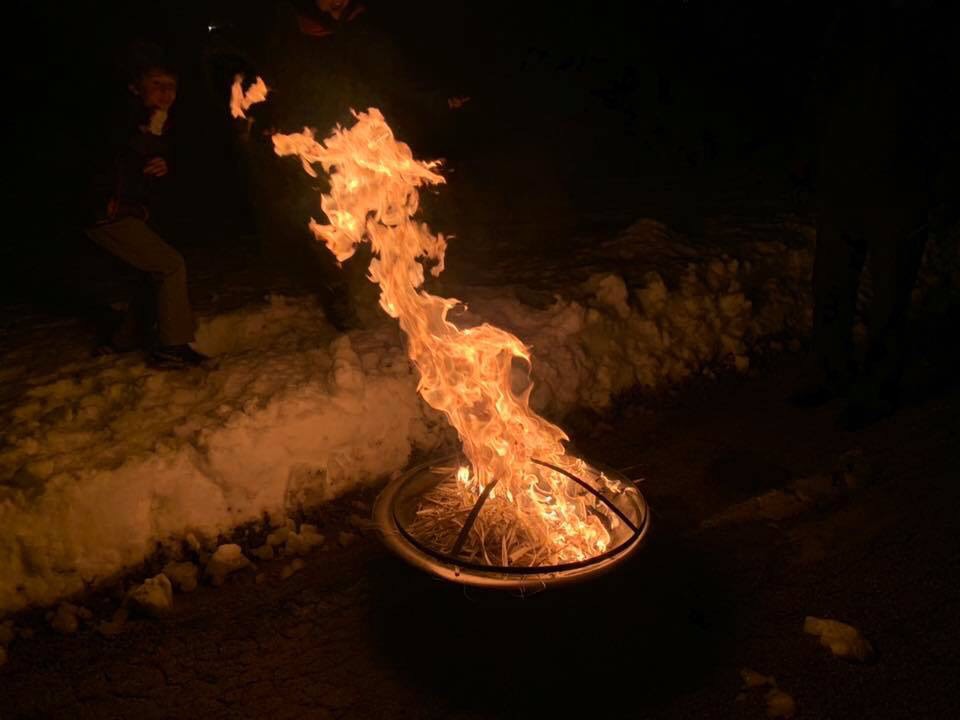 It is mid-August, the season of lazy days, summer vacations, and summer reading. Perhaps when we come to church in this season we expect a similar mood. But be forewarned, the scripture readings this Sunday are anything but serene and restful.
From the prophet Jeremiah (23:23-29) we hear, "Is not my word like fire, says the Lord, and like a hammer that breaks a rock in pieces?" In our Epistle from the Letter to the Hebrews we hear of our heroes of the faith. But unlike earthly heroes they suffered terrible things, such as stoning, mocking, flogging, chains, imprisonment, and being put to death for their faith.
In our Gospel (Luke 12:49-56) Jesus is not taking a vacation, resting on a beach somewhere. Rather, the passage opens with Jesus saying, "I came to bring fire to the earth, and how I wish it were already kindled! I have a baptism with which to be baptized, and what stress I am under until it is completed!" Jesus goes on to say he has not come to bring peace, but rather division.
What are we to make of these words? How are to understand Jesus' words? Isn't he the Prince of Peace, the One Luke's Gospel proclaims is born to usher in goodwill among people? What is Jesus saying to us?
The peace of God is not the same as human peace. Human peace is typically understood as the absence of conflict. God's peace is the peace of shalom. Shalom is working for the full personhood of every person. Shalom affords all people their dignity as those created in the image and likeness of God, of those beloved of God.
Living by God's peace, proclaiming shalom in one's life, is at odds with the ways of this world. Doing so will inevitably bring division and strife. While Jesus does not come to sow division, taking discipleship seriously means living in opposition to the values of this world. This may cause division.
We saw this on Wednesday night when Never Again Action, a Jewish activist group was protesting immigration policy at the Wyatt Detention Center in Central Falls and a correctional officer allegedly drove his truck through the protest, striking several people. The protesters say the Central Falls police did nothing in response. (For the story, click here).
These protesters believe their faith calls them to respond to the immigration practices of the federal government which they find unjust. There action threatens the status quo and prompted a response from the officer based on a different set of values and assumptions.
As followers of Jesus we are called to live by a higher calling than the ways of this world. If we do so, however, we will be judged by others who do not share our calling. Division and strife may result, even within our own household, among members of our own family.
Our epistle assures us, however, we are not alone. We "are surrounded by so great a cloud of witnesses." These heroes of the faith gave their lives in witness to Jesus, even enduring the agony of death for his sake. Just as Jesus sets his face to Jerusalem, willingly enduring his cross, passion, and death, so they gave their lives for Jesus' sake. They are an inspiration and support to us as we likewise walk with Jesus. We share with them citizenship in the household of God, in the community of those washed in the blood of Jesus. With them we already share in Jesus' resurrection.
We are assured that through the death and resurrection of Jesus, in which we share through baptism, we are set free. Walking with Jesus in resurrection life we are free to love extravagantly, witnessing to God's love and living by God's shalom. We are assured no power of this world, even evil and death, are stronger then God's love. Through the witness of all the followers of God, the power of God's love made known in Jesus by the power of the Holy Spirit can transform the face of the earth.
August 11, 2019
This year is being observed as the 400th anniversary of the beginning of slavery in what would become the United States. On August 25, 1619 20 captured Africans arrived in what is now Virginia. They had been seized by English pirates off the coast of Mexico, from a Portuguese slave ship. The Africans were sold to English colonists in Virginia for labor. For an article about this anniversary, click here.
This anniversary was not a motivator for my recent sabbatical examining race and white supremacy. My work was largely the outgrowth of initiatives in the Mt. Hope neighborhood and my response to the racial tensions in our nation. This terrible milestone this month makes clear the timeliness of my experience.
This week I want to share more of my sabbatical experience with you, focusing on the Legacy Museum and The National Memorial for Peace and Justice, both undertakings of the Equal Justice Initiative in Montgomery, AL.
The Legacy Museum teaches about the legacy of slavery, and its continuation through Jim Crow and mass incarceration, in the oppression and dehumanization of people of color. One of the first things I saw upon entering the museum was text tracing the history of the land the museum now occupies. Located on Commerce Street in the heart of downtown Montgomery, the land originally belonged to the Crete Indians and was taken from them by white settlers.
The part of Commerce Street occupied by the museum, as well as businesses and hotels, was the site of warehouses and slaves pens. Slaves were held in the pens from their arrival in the city until sold at public auction. Slaves were transported by boat on the Alabama River and on a railroad built by slave labor.
In connecting the legacy of slavery with Jim Crow laws and mass incarceration, I learned several things. As during the days of slavery, certain assumptions about African Americans are perpetuated into the present, including the presumption of guilt, not innocence. The Civil Rights movement, while having an impact on US society, changed little in the criminal justice system. The US has 5% of the world's population and 25% of the world's incarcerated. The rate of imprisoned women in this country has increased 646% in the past 25 years.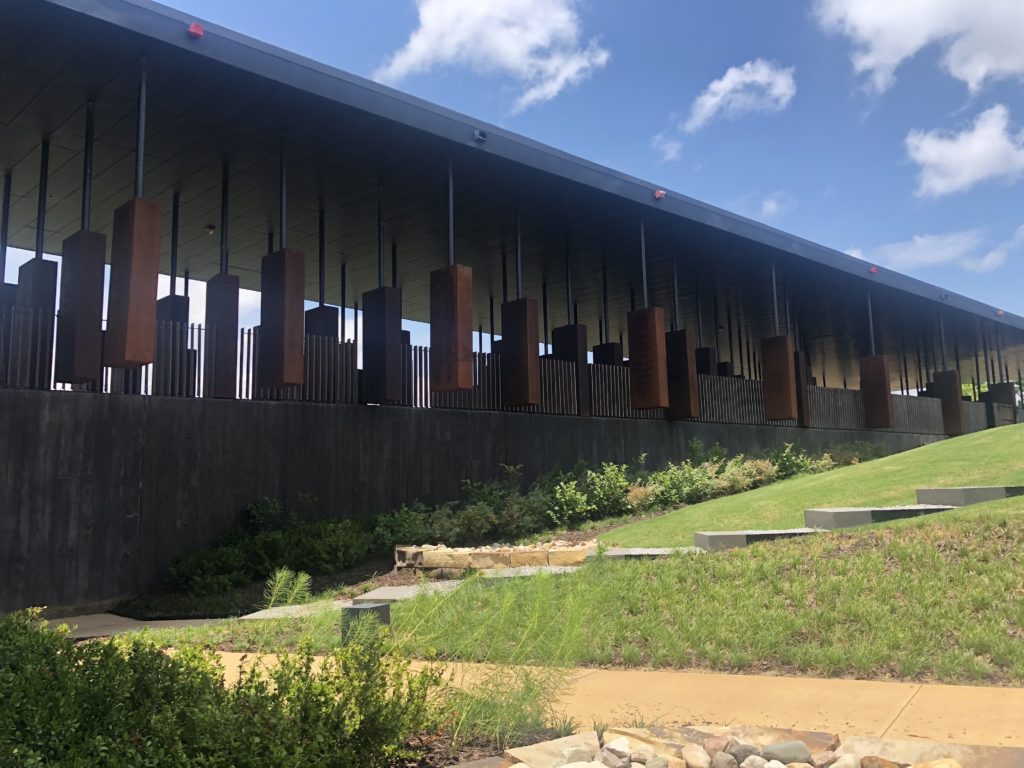 After visiting the museum, I traveled across the city to The National Memorial for Peace and Justice. This site is called a sacred place to remember and memorialize the more than 4000 people known by name to have been lynched. Artists have created haunting sculptures found on the six acre site. 800 steel monuments, one for each county in the country where a racial lynching took place, list the names and death date for each person lynched.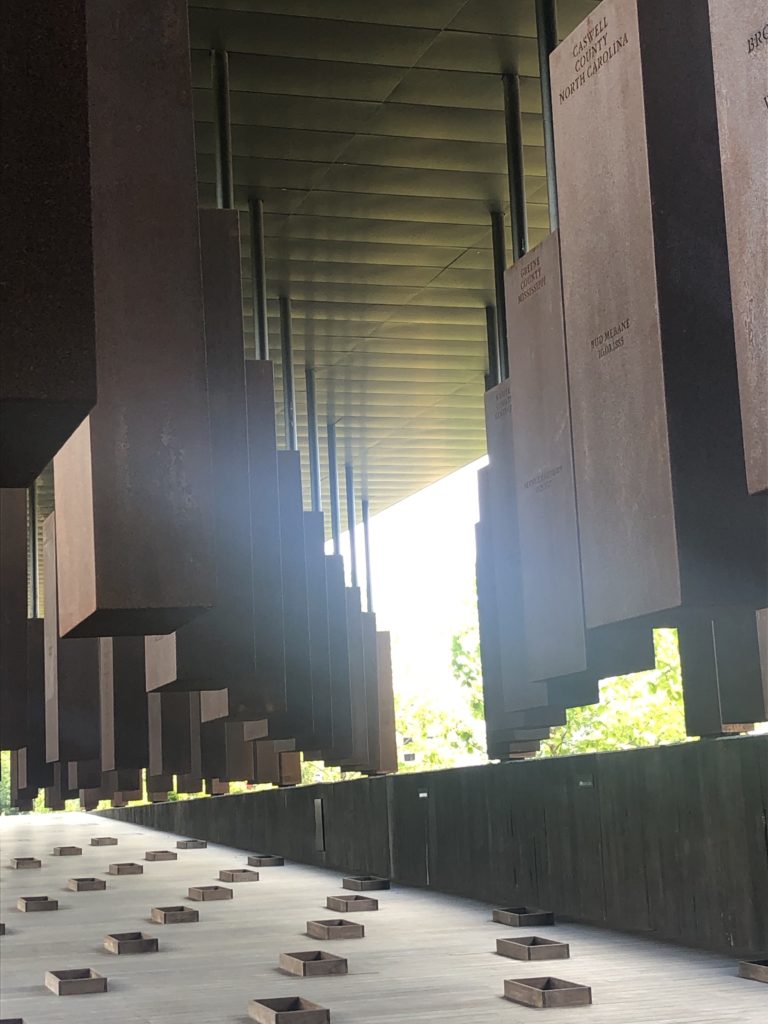 This is one of the most difficult places I have ever visited. It was emotional seeing the horror of lynching represented in the 800 monuments carrying far too many names. I spent time sitting in the heart of the Memorial feeling grief. The only appropriate response seemed prayer. I prayed the Great Litany and prayers for the dead from the Book of Common Prayer. I asked God to move the hearts of the white church, including my own, to confront this history and work to dismantle white supremacy.
At the Legacy Museum are several panels as visitors leave the exhibit space. They ask visitors what they will do about all they have learned and seen in the museum. One was addressed to the white church and I think it is worth reflection:
"Throughout most of the 20th century, many white churches openly supported racial segregation and refused to permit black people to worship with them. The role of the church in supporting slavery, being silent about lynching and terrorism, and justifying racial segregation has never been acknowledge. Do churches and people of faith have a special obligation to address the history of racial inequality?"
August 4, 2019
It is a great joy to return to the Redeemer after three months of sabbatical. My time away was fruitful and restful. It was also educational and challenging. I think it will take time for me to process what I have experienced and how to share it with you. I come back to the parish filled with gratitude for the opportunity you graciously gave me.

This week I want to share an overview of what the past months have been for me. The beginning of May was a time for rest and detaching. I spent some time visiting family. I began reading the volumes on my reading list. Three days were spent on retreat at the Society of St. John the Evangelist, an Episcopal monastery in Cambridge. These days of silence and prayer in community set a tone for the following weeks.

Originally I thought during sabbatical I would make a pilgrimage to Canterbury Cathedral in England. While this would have been meaningful, I felt it did not relate to my sabbatical work on race and white supremacy directly. At any time I could travel there. Instead, I increasingly felt called to journey to Montgomery, Alabama.

In mid-June I spent a week in Montgomery. This city, the capitol of Alabama, was central in the Southern slave trade. Its location on the Alabama River near an important railroad line from Atlanta to New Orleans (built with slave labor) was a vital link in the selling of slaves from the upper South the newly developing cotton plantations in the Southwest.

In the mid-twentieth century, Montgomery was an important center in the Civil Rights movement, most notably in the bus boycott of 1955-56 that began with Rosa Parks and was led by the Rev. Dr. Martin Luther King, Jr., pastor of the Dexter Avenue Baptist Church in Montgomery.

Today Montgomery is home to Equal Justice Initiative. As it says on their website, "The Equal Justice Initiative is committed to ending mass incarceration and excessive punishment in the United States, to challenging racial and economic injustice, and to protecting basic human rights for the most vulnerable people in American society."

The EJI is very present in Montgomery through the Legacy Museum where the history of slavery, lynching, and mass incarnation are highlighted and connected, as well as the National Memorial for Peace and Justice where the more than 4,000 people lynched in this country are remembered by name. I also visited the Rosa Parks Museum and the Freedom Rides Museum located in the city.

The remainder of my time I spent locally, and visited several sites, including the Royall House and Slave Quarters in Medford, MA, a surviving 18th century home with its slave quarters extant, and the Robbins House, home of a free African American family in Concord, MA. I went on the African American Heritage walking tour of Beacon Hill, Boston offered by the US National Parks Service.

In addition to time spent reading, there was time for recreation and refreshment, including a week spent in Vermont, visiting art museums, and time with family. On Sundays I attended the 9 am Eucharist at SSJE, being wonderfully fed by their liturgy, music, and fine preaching. In all it was a rich and rewarding experience.