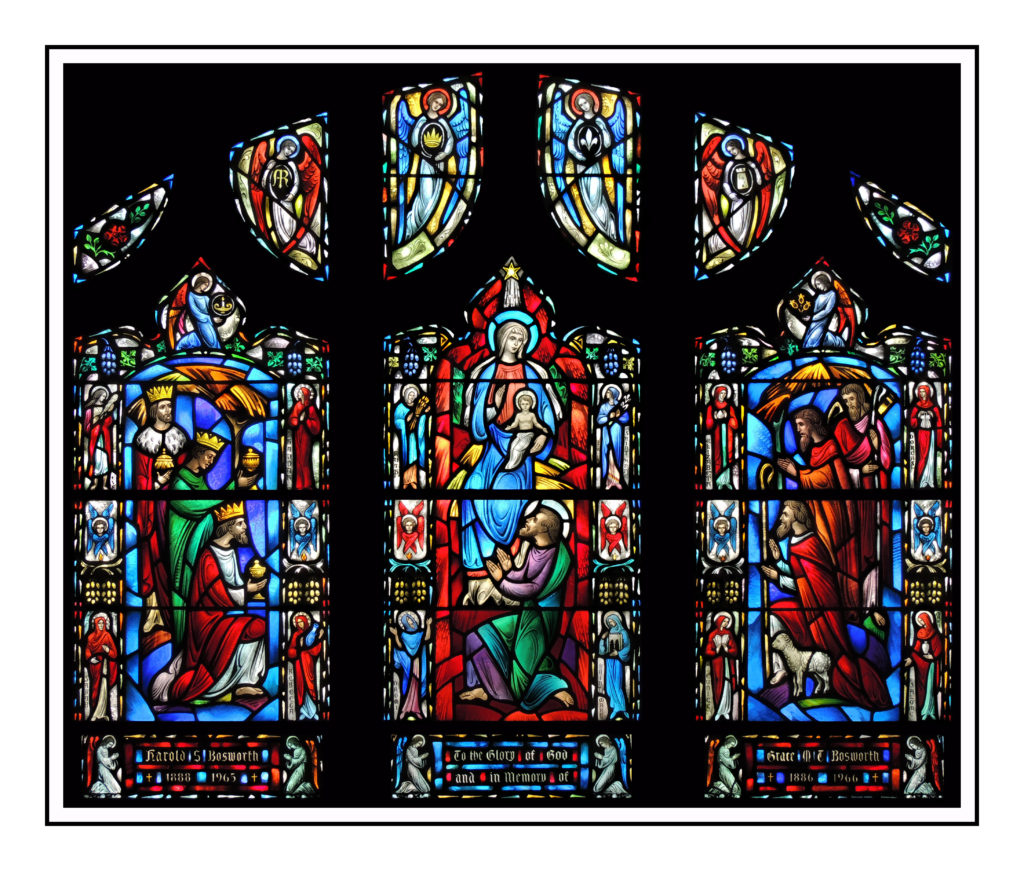 Christmas Eve, December 24, 7:30 pm Festival Eucharist
This service includes a procession where the manger scene is blessed, singing beloved Christmas Carols, and incense. All are invited as we begin our twelve day celebration of our Savior's birth.
Christmas Day, December 25, 8 am Eucharist & 10 am Eucharist
On Christmas morning we celebrate a said Eucharist at 8 am and at 10 am, with favorite Christmas carols. All are welcome as we greet this blessed morn.
Feast of St. Stephen, December 26, Morning Prayer 9 am
We remember Saint Stephen, deacon and the first martyr.
Feast of St. John, December 27, Morning Prayer 9 am
We remember Saint John, apostle and evangelist.
Feast of the Holy Innocents, December 28, Morning Prayer 9 am & Eucharist at 6 pm
We remember the innocent children killed by King Herod, and all children who suffer in our day.
The Holy Name of Jesus, Sunday, January 1, Eucharist at 8 am (said) and Eucharist 10 am (with music) This day we celebrate when the Child born of Mary is given the name Jesus and is circumcised.
The Epiphany of Our Lord Jesus Christ, Friday, January 6, Eucharist at 7 pm. We celebrate the revelation of Jesus as the Messiah and the adoration of the Three Kings. Chalk will be blessed and distributed for the Epiphany Home Blessing.